We offer a unique private boarding experience in a home environment nestled on 6 acres. We are not a commercial kennel, but a home setting style boarding. We take a limited amount of canine companions at one time, up to 5-7 dogs/puppies only. We are the option for families who want their companions to have house and family time. We have two 1/4 acre play yards equipped with small agility equipment and shaded, as well as 2.5 acres of fenced in secure area to run and play. Current and Past training students are given priority in reservations. 
Visitation by appointment only…Boarding is located in Hartville Ohio
Puppy Boarding & Training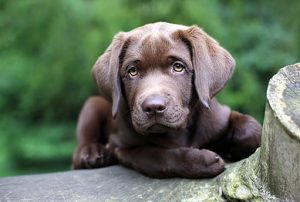 Your puppy will become part of our well adjusted pack and is immersed in a life on six acres. Puppies are given a foundation of good behavior, socialized at the local puppy hot spots, bell training to let us know its potty time and crate training.
Puppies have the seed planted to sit, down leave it, off, drop it, focus and puppy etiquette.
Additional commands will be integrated as the puppy is ready.
Packages available for:   1 – 4 weeks , Call for pricing.
Please PRINT and COMPLETE both forms below & BRING them when dropping off your dog/s.
Boarding & Training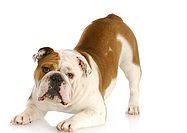 Full Boarding (Feeding, Walks, Playtime, Play groups *if appropriate* & Overnight Boarding) Personalized Training sessions customized to fit your dog's training needs.
Dogs are incorporated into a "Family" setting, allowing them to understand what's expected of them once they return home.
Private training sessions throughout the day focused on positive behavior.  Includes field trips to different locations.   * Payment is required prior to training.
30 day……………………………….Call for Rates
14 day training ………………….. Call for Rates
  7 day training ………………….. Call for Rates
A few behaviors we can address:……..
Chewing
Barking
Jumping
Biting/Mouthing
Potty Training
Walking nicely on leash
Social Skills
Listening Despite Distractions
Please

PRINT

and

COMPLETE both forms

below &

BRING them when dropping off your dog/s.
*We do not accept Fearful dogs for Board & Training over 4 months or Adult aggressive dogs… 
Board and Training is not a conducive for dog with this behavior and can set them back in training. If the client misrepresents or incorrectly asses   for a Board & Training session ,they will be contacted to pick up their dog. W&W will  have two staff present in cases of Fearful/Aggressive dogs to document behaviors. Clients will NOT BE REFUNDED as even minimal stays requires additional guidance and supervision. Dogs  that have an unprovoked bite will require owner to compensate W&W for any and all cost of medical treatment. Owners asked to take dogs home will be compensated with a private lesson in home if with in training area. This disclosure serves to all board and training clients.
.

WAGS DOG
TRAINING